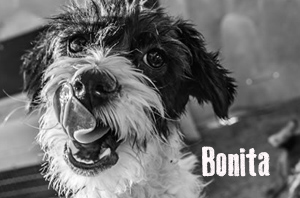 On May 15th, 47 four-legged immigrants made their way north on a two-day rescue mission that spanned nearly 1,000 miles, crossing both international and state lines.
These sweet dogs were our most recent group of rescued Meximutts.  Each one with a story all their own of hardship, homelessness, and having beat unthinkable odds to be with us today.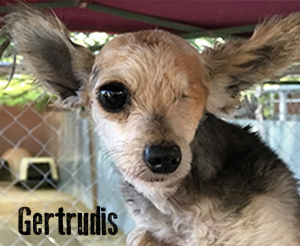 Dogs like Gertrudis, who survived distemper only to get attacked by a large dog on the street, losing one eye and being blinded in the remaining one. Or sweet Bonita, found in a landfill, surviving on trash and so weak she could barely walk.
The dogs all undergo a voluntary quarantine and months of medical care, TLC, and rehab at our rescue center down in Mexico before making the big trip north. They are then brought to our rescue partners or to our shelter, Muttopia, in Santa Rosa for a final round of medical check-ups before being put up for adoption into loving homes here in wine country.
From homeless and hopeless south of the border to cherished and revered here in California, 47 sweet lives just got the second chances they all so deserve.
Donate Now : Want to help us save more lives like these? Rescue sponsorship costs just $150 and provides us with the support we need to get these animals transported to safety. Sponsor a dog and save a life now!