Cat Rescued from Filthy Crumbling Building in Mexican Landfill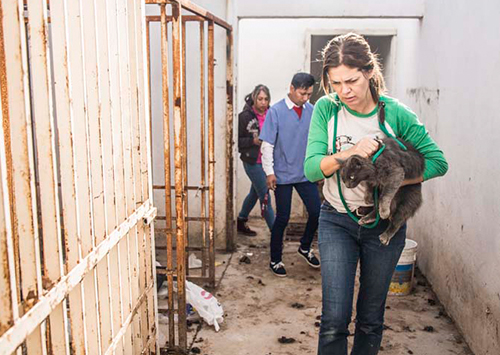 On December 31st CWOB team members weren't spending the last day sipping champagne and lighting fireworks, they were in Mexico rescuing animals out of a landfill on the outskirts of town.
One of the most incredible rescues of the day was Santiago, a stunning three year-old cat who we found in a crumbling building at the entrance of the dumps. The building used to be used as animal control, but has been crumbling in ruins for several years.
"We entered the building to check for any animals, as they sometimes can be inside" says Claudia Ortega, Mexico programs manager, "the conditions are terrible, the building is literally caving in and there is old feces, urine, and trash covering the floor"
"As we entered the building,  we heard a meowing and then we saw Santiago huddled in the corner" Ortega continued "He was scared, but so sweet and docile"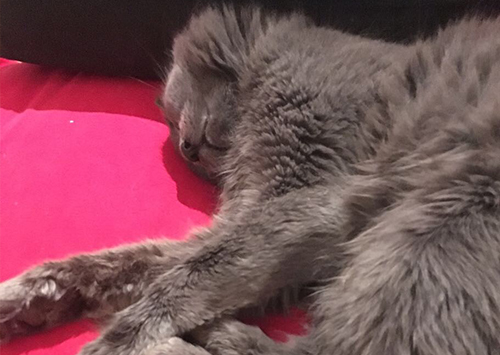 Amazingly, Santiago was in relatively good shape, other than having a filthy coat and beng more than a bit shaken by the whole ordeal.
Santiago was adopted by a family member of one of the CWOB team who lives in Mexico City, where is settling in well and doing great.
"He is a really great cat" says Ainoha, his new adopted mom, "he is so sweet and seems so grateful to be in a safe place. I can't believe the horrible conditions he came from, it is unthinkable to imagine what he has been through".
From the filthy shambles of a Mexican landfill to a loving home, Santiago is proof positive that hope is always possible.