Since 2012 Compassion without Border has been rescuing dogs from the Central Valley of California, where poverty levels are amongst the highest in the nation. Euthanasia rates in this region are alarmingly high and overcrowding in shelters severe.
CWOB operates two different rescue programs in this area. Our interstate Chihuahua Program and our northern California dog transport program.
INTERSTATE CHIHUAHUA RESCUE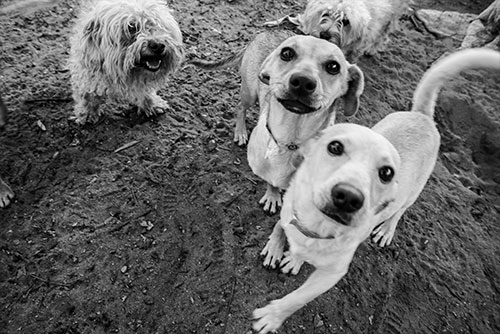 Chihuahuas are the most severely overrepresented breed in the overcrowded Central Valley shelters, with high euthanasia rates.
Our rescue partners in Minneapolis, the Animal Humane Society, have room for small dogs and Chihuahuas are adopted out very quickly. Every 6 weeks or so, CWOB heads down to Fresno and rescues 40 plus Chihuahuas for transport to Minneapolis.
This partnership saves hundreds of lives of perfectly healthy, adoptable dogs that otherwise would have a much grimmer fate simply because of where they were born.
Read more about the "Chihuahua crisis" in California by Click here.

We wish to thank the ASPCA for making our Chihuahua transport possible through a relocation grant they generously have awarded us for three years in a row!
NORTHERN CALIFORNIA DOG RESCUE
Every month CWOB also heads down to Fresno to select young, healthy, adoptable dogs to northern California for placement through our partner shelters. We work with shelters that are in the fortunate position of having space for highly adoptable dogs and not having enough dogs within their County to fill those spaces.
We rescue the dogs from our partner shelters in Fresno and transport them to where they will be in high demand.
This rescue also saves several hundred lives each year of young, adoptable, healthy animals.
See Us in Action: Click here for photographs of some recent rescue dogs
Why the Central Valley?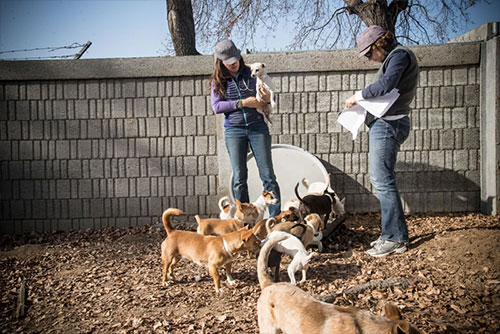 The shelters in the Central Valley of California are severely overcrowded, with some of the state's highest euthanasia rates. The devastating poverty amongst the human population trickles down to companion animals, making the situation for dogs and cat very desperate.
Getting animals out of the Central Valley can mean the difference between life and death for most, making each dog rescued critically important.
Donate Today!