Compassion Without Borders works hard to bring brighter futures to animals in need in low-resource communities in the U.S. through our free veterinary wellness clinics and our Central Valley dog rescue programs.
Veterinary Wellness for Underserved Communities
CWOB hosts monthly free clinics for underserved communities, primarily low-income latino households that typically do not have access to basic veterinary wellness and spay/neuter due to socioeconomic and language barriers.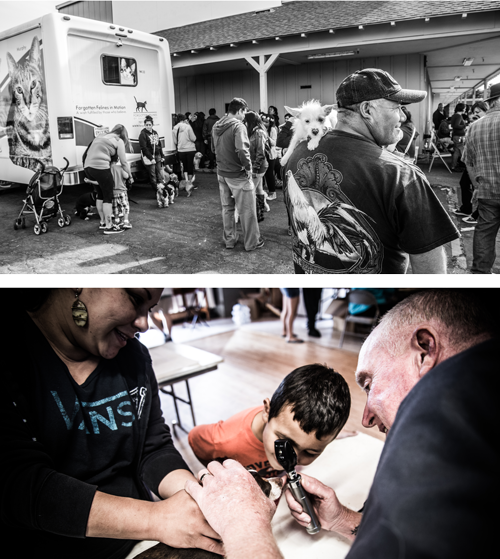 Central Valley Dog Rescue Program
The Central Valley of California has some of the state's most dire shelter overcrowding, along with the some of the highest euthanasia rates. This area is also home to severely impoverished counties and densely populated communities of Latinos and farm workers. Since 2012, CWOB has implemented a dog rescue from this region to help save lives of animals in need. We rescue Chihuahuas through our interstate Chihuahua program and other dogs through our Northern California dog rescue transfer program.