"For every thousand hacking at the leaves of evil, there is one striking at the root."
Henry David Thoreau

Chihuahuas are now the most severely overrepresented breed in California shelters, exceeding even Pitbulls in some areas and representing up to 50-60% of the homeless canine population.
This "Chihuahua Crisis" has resulted in the tragic end of thousands upon thousands of unwanted Chihuahuas being euthanized each year in California shelter.
In an effort to save some of these dogs CWOB has created an interstate transport with the Animal Humane Society in Minneapolis, where Chihuahuas are in demand and there numbers are quite low.
CWOB has provided lifesaving transport and rescue for 40 Chihuahuas every 6 weeks or so for the past three years. Dogs are sent to Minneapolis for adoption and typically adopted out in less than 5 days. This lifesaving program has saved the lives of over 1,500 animals in just three years.
That said, rescue will not solve the Chihuahua crisis, even though it will save the precious lives of hundreds of dogs.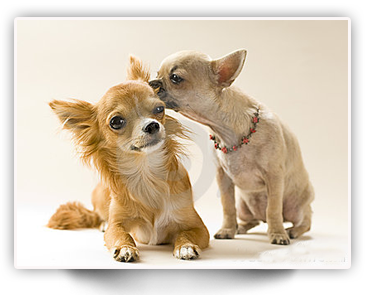 What will solve the crisis? Education and access to spay and neuter services for these dogs to stop the overbreeding.
That is why CWOB is partnering with local animal shelters such as Pets Lifeline, Sonoma County Animal Care and Control and the Sonoma Humane Society to put on free and low-cost sterilization events. On Sunday, February 24th, CWOB and Sonoma County Animal Care and Control are partnering to host our first "Chihuahua-palooza" a high volume event whererin 50 Chihuahuas belonging to low-income Latinos will be spayed and neutered.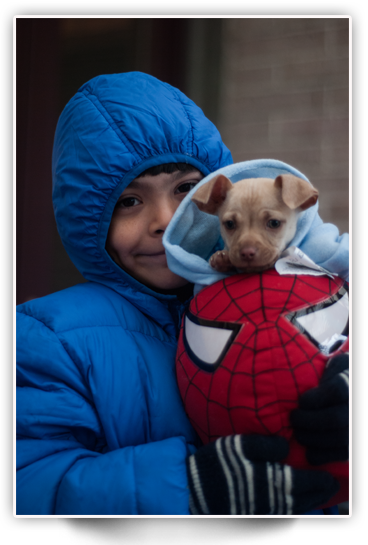 "This is a critically needed service" says Dr.Christi Camblor, CWOB cofounder and director, "our shelters are filled with Chihuahuas, we must control the breeding and make sterilizing them a top priority. CWOB is committed to helping animals that are most in need and California Chihuahuas certainly fit that description".
CWOB is also working to educate Latinos in California about the issue and to ensure this segment of California communities has access to and understands the importance of spay and neuter. Up to 70% of the dogs we see at our low-income Latino clinics in California are intact Chihuahuas and Chihuahua mixes .

Animals at the clinics are vaccinated, dewormed, sterilized and provided with flea and tick control. The families that bring the pets are given educational materials and a consult with a veterinarian – all free of charge.
It has been said that "for every thousand striking at the leaves of evil, there is one striking at the root". CWOB is truly that one, consistently taking a comprehensive approach to humane reform whenever we tackle an issue.