The situation for animals south of the border is so dire that hope can often feel out of reach. It is very easy to become overwhelmed.
Yet, despite the fog of despair which can at first glance seem impenetrable, Compassion without Borders has pushed forward for the past 8 years, bringing about ground level change, grassroots reform, and real hope for the animals of Mexico.
In this section of our website, we share some of the tales of the animals helped by our work to help you understand just exactly who our programs help and how. Together our efforts are making a difference – four paws at a time!
Remember, we are only able to help these animals thanks to the support of donors like you. Even a few dollars can literally save a life south of the border. Donate today.
Archive of Stories
Negra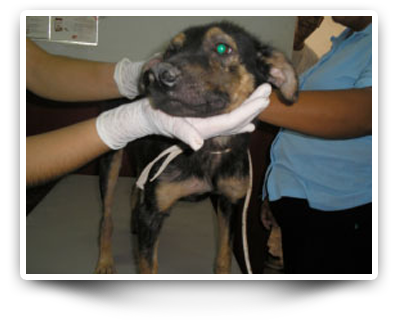 Negra is a very sweet 8-month-old dog that came to our free wellness clinic in Anapra, Mexico with a miserable case of skin mange. Itchy, hairless, and downright uncomfortable this poor dog actually had a fever from the severe inflammation and secondary bacterial infection
that had set in.
Thanks to our free services and our wonderful local veterinarian Dr. Alondra Valdez, Negra was treated for her skin condition in late July. She was also dewormed and is scheduled to be vaccinated and spayed in late August.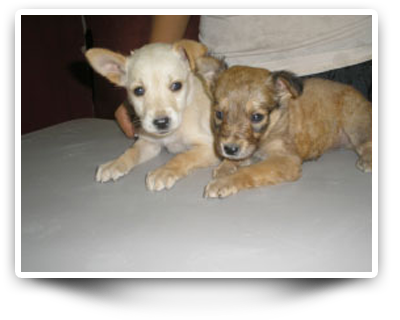 Coquetta and Lucas
These two-month-old puppies were taken in by a kind woman who says they were left at her doorstep. With swollen bellies and poor appetite, she was worried about their health. Fortunately, they just had some intestinal parasites that we were able to treat for about $0.35, but which literally saved their lives.
Konan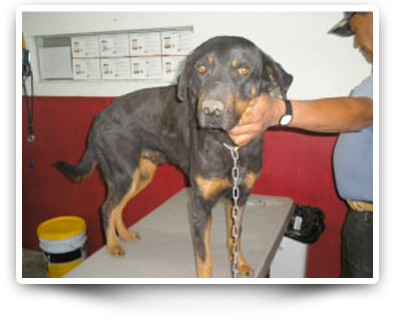 Konan is a beautiful 6-year-old Rottweiler who had been neutered by Compassion without Borders a little over a year ago. We saw him back in late June at our free wellness center when he fell ill.
Konan hadn't wanted to eat and when he did he was vomiting. He was depressed and sleeping a lot of the time.
Konan was given intravenous fluids and gastrointestinal medications and perked up within about 72 hours. Although we aren't sure what caused his illness, he may have gotten into something that upset his digestive tract.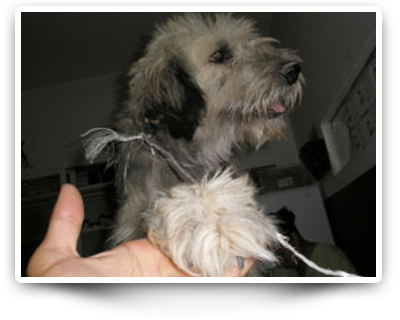 Peluchin
Poor Peluchin arrived to our free clinic with an excruciatingly painful ear infection that had gone untreated for months. Fortunately, we were able to get him the medication he needed, along with some pain relief and are even working with the woman who brought him into her to see if he might be able to join our rescue program, seeing as how the woman is not able to adequately care for this sweet, adorable dog.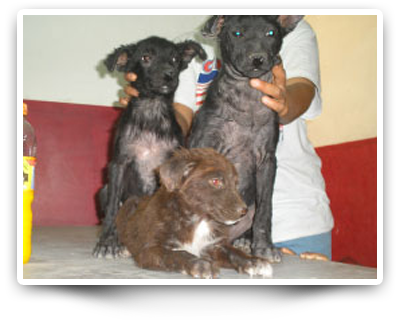 Popeye, Dalila, y Preciosa
These three dogs are the classic sight of uncared for animals in Mexico. They are itchy, missing hair, and covered in mange – a severe skin condition.
Fortunately for the scrappy trio, they made their way to our Anapra clinic where they all three received treatment. We'll post their after pics as soon as we can!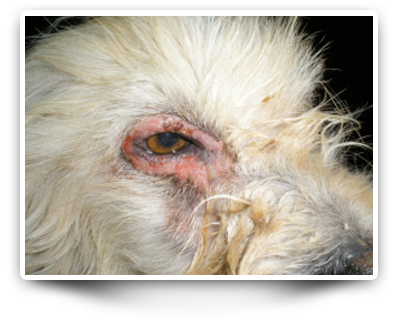 Guerito, a 2 year old little dog from Anapra, Mexico, arrived at our clinic with a painful eye infection in his right eye that had been present for quite a while before his family found out about free clinic and brought him in immediately.
It appears Guerito likely had some sort of foreign body which caused an initial insult in his eye and then set up a nasty infection. The poor dog was very painful when he arrived and could have lost his eye if the infection would have been allowed to go untreated much longer.
Fortunately for Guerito, he was able to get the medical care he desperately needed. He was given pain control along with antibiotic eye ointment and drops. We also were able to get him vaccinated, dewormed, and set up an appointment for a neuter once his eye healed.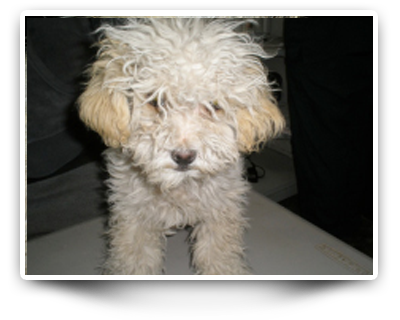 How's that for full service?
Bombon is a darling little 4 month old dog that showed up to one of our free wellness clinics with pneumonia.
He hadn't eaten in over 10 days, had a fever, and was barely strong enough to stand. Bombon was treated with fluids and antibiotic therapy and made a full recovery.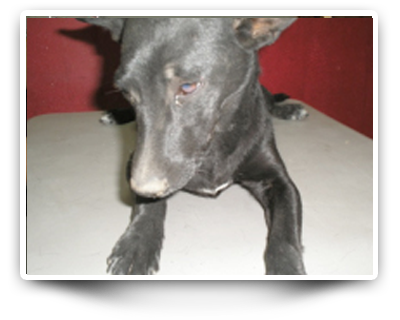 Chata: Chata arrived at our clinic so weak she had to be carried in. She was pale, thin, and not interested in food or water. Chata was diagnosed with a tick born disease called Ehrlichea which is very common in the part of Mexico where she lives. She was given some fluids and supportive care and ultimately treated with a lifesaving 21 day course of antibiotics.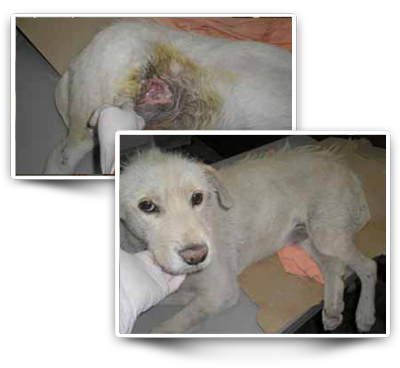 Poppy
Poppy is a darling young dog that was hit by a car approximately one week before he presented to our free clinic. The folks that brought him had no resources to pay for medical care and had been trying to treat him at home by keeping his wounds clean. Fortunately, a neighbor of theirs told them about our clinic when they saw the condition the dog was in.
He had been in terrible pain and the wounds he had endured were getting horribly infected. By the time he made it into our care, he had a large necrotic wound on his inner thigh area and he was quite ill. He required aggressive wound management, antibiotic therapy, and pain management, but fortunately has made an astounding recovery and is doing very well.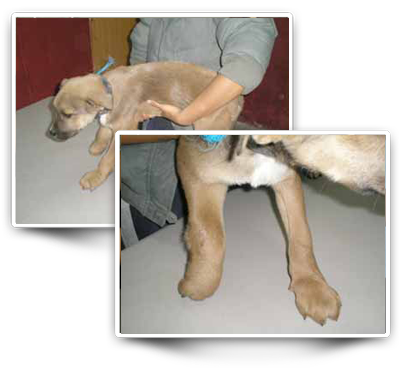 Dexter
Dexter is an unbelievably adorable dog that had been hit by a car and was brought to our clinic with both front wrists fractured. The family that brought him had already brought him to our clinic for deworming and vaccination and, despite being very poor, were doing everything possible to be responsible guardians for this pup.
We were able to take x-rays, give pain medication and anti-inflammatories, and he is now undergoing an extensive series of splint changes and management while the fractures heal. He will go on to do just fine.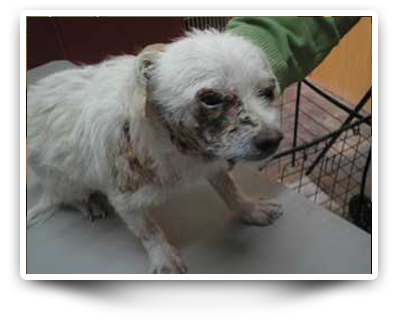 Chirrina
Poor Chirrina arrived to our free clinic in Mexico with wounds on her face, ears, and body. They were so infected her face was actually swollen and she quite ill. Chirrina was diagnosed with severe bacterial and fungal skin infection.
She was treated with pain medication, antibiotics, antigungals, and medicated baths. She will return to the clinic every two weeks over the next few months for progress checks and is reportedly already feeling and looking much better.